Digicast, experts in creating and delivering content specifically for corporate communications
Digicast provides webcasting solutions for your communication needs.
Our mission: To simplify the broadcasting of our clients' communications while maximizing the reach of audiences and enabling the exchanges that drive evolution.
Business communications built on a solid foundation
Expertise
We know your message is valuable and recognize that delivering it online must accurately reflect your brand image. This is why our team of experts will support and guide you to achieve the best results. They will manage your virtual events and audiovisual integration, webcasting, staging, conceptualization, computer programming and web development.
Efficiency
We offer effective, proven, high-performance solutions for all your webcasting needs. Nothing to install, nothing to download.
Innovation
In addition to being one of the world's leaders in webcasting technology, we are constantly innovating to improve our technological tools and services. For more than 20 years, innovation has been part of our daily work.
Security
Our reputation is built on the excellence of our technology tools and services, resulting from our constant focus on the need to secure our solutions and your data… and we have what it takes to prove it!
Accessibility
Whether to reduce the congestion on your network architecture, allow your participants to easily access a webcast, or simply make Digicast processes and tools easier to understand, we make sure to always provide you with the best possible access to our solutions.
Service
We believe in keeping with our commitment to clients, and we recognize that nothing can be taken for granted. That's why attending to our clients' needs with precision and forging enduring employee relationships are a priority for each member of our team.
What they say about us

"We were looking for a flexible webcasting solution applicable to all of the Desjardins Group. We needed a supplier that could support a high volume. For several years we have found in Digicast a reliable and solid partner with high quality standards, both technically and securely combined with an excellent customer service level. Their solutions allow us to confidently deliver webcasting for our large-scale digital events as well as for our daily communications."
"We were faced with network congestion issues during our live webcasts. We reached out to Digicast and mandated them to evaluate the situation and propose a solution. Digicast analysed our network, performed load tests and proposed an eCDN solution. The deployment was well managed and perfectly executed."
Solutions tailored to your business reality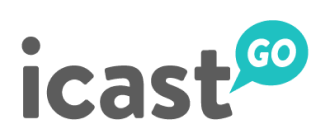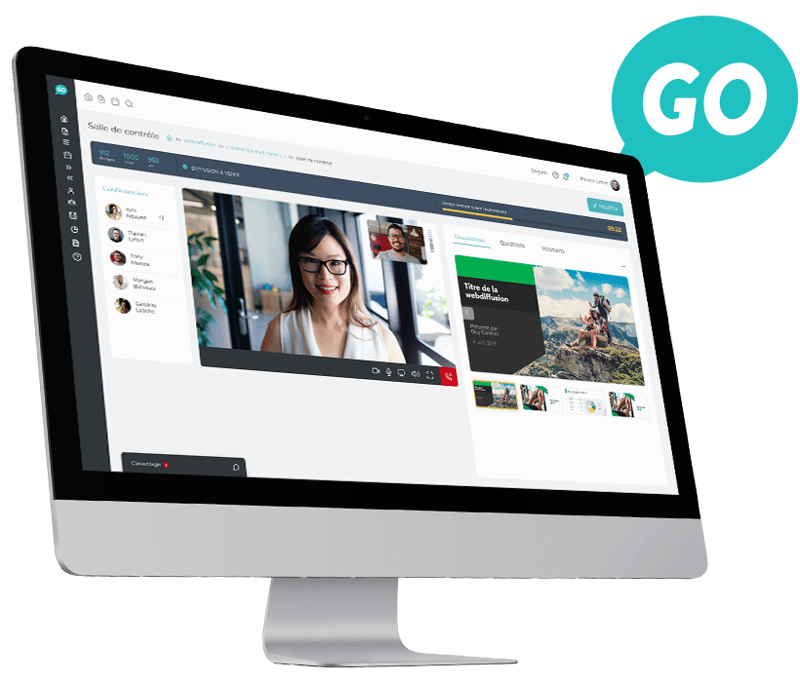 The power of webcasting within your reach
icastGo is a simple, efficient online platform that allows companies to webcast their communications independently, regardless of location or number of participants.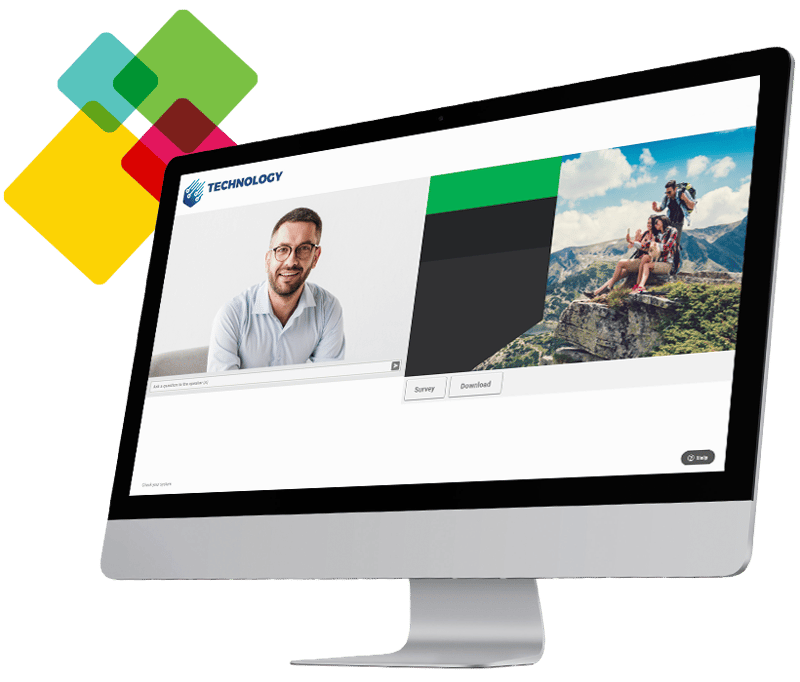 A customized turnkey service for your communications and events, regardless of their size
Our team of experts use icastPro, a well known broadcast platform designed to help you meet all your communication needs analytical in a comprehensive way. Broadcast your important messages online efficiently regardless of the number of participants and their location.
Drive forward your corporate communications with the help of our trusted professionals and their elite skill sets
Business communication
Our first-rate solutions essentially rely on our continuous investment in technological tools' R&D. Building on thousands of annual webcasts, we are working hard each day to offer you reliable and user-friendly solutions adapted to a broad range of business sectors.
Digital events
Our skilled and experienced team will assist and guide you through each step of any size project, making sure your online events will be successful. Our virtual event solutions are the result of our lengthy experience working with and developing state-of-the-art webcasting technologies. Take advantage of our proven expertise in event production and management.
IT integration
We understand how crucial it is for our customers to ensure the stability of IT services. Well-suited to your company's information system, our solutions integrate cutting-edge technologies to provide reliable, secure and high-performance webcasting services without impacting your infrastructure/network (CDN, eCDN, VPN Split tunneling).
Data safety
Securing your business data is our utmost priority. To ensure your data confidentiality and integrity, as well as those of your participants, our company has developed a high standard of ethics and a standardized process for data security.
We meet their stringent security standards
As a business partner, we strive to build lasting relationships based on our commitment to provide top quality customer service, and we make continuous effort to improve our cutting-edge technologies. Moreover, we are paying special attention to keep our infrastructures and your data safe.
"Every year, we kick-off the new fiscal year by meeting with our 70,000-plus professionals through the CGI Annual Tour. Over four days and across five continents, we host over 180 local events. Thanks to our partnership with Digicast, the digital technologies behind the broadcast are seamless, enabling us to connect with one another across the globe."