Professional services for your corporate communications
Technological solutions for businesses.
Communicate better than ever.
Webcasting and webinar solutions
High performance, proven webcasting tools
icastPro: Turn-key platform and service
Because your message is important and must accurately reflect your brand image, Digicast experts will guide and advise you with each step of your virtual event setup. We will handle everything to complete your project without either improvisation or approximation of your contents.
icastGo: A self-service platform
Take advantage of the perfect self-service tool for corporate communication. icastGo addresses businesses' needs to communicate daily and simply, regardless of the size or location of their audience. Connect to icastGo using your current tools and go live online when you are ready. Enjoy a robust, highly efficient webcasting platform specifically designed for businesses.
Discover our webcasting solutions
Video production service
Full handling of your video projects with live webcasting.
A team of professionals at your disposal
Our services cover all stages related to video production, from preproduction to post-production. Our highly-qualified team includes film directors, directors of photography, sound mixers, motion graphic designers, and video editors, all having extensive field experience. Whether shooting is live, off-line or in studio, our technical and logistical support will help you concentrate on the message to be delivered.
First-class production studios
Our downtown Montreal studios are available for you, and fully equipped with the latest cutting-edge technology: a guarantee of quality with regard to video production. Our experts can travel anywhere in the world to complete your projects, wherever your goals lead us.
Discover the extent of our video production services
Digital events solutions
Full support in your major events webcasting
Fully supported by our creative and skilled event-planning team and our online webcasting tools, you will be able you to successfully host even your most ambitious events. Whether your event requires recording in our studios or remote recording, we always use the newest industry-leading technology.
Discover our professional virtual event
services
IT consulting services
IT consulting services tailored to your information system
Our consultants will support and guide your IT team for setting up permanent or temporary solutions. No matter your needs – analysis of your architecture, advice for eCDN solutions, or proactively and continuously monitoring your infrastructures – our team will work with great care and precision.
Discover the various IT consulting solutions
Customers satisfied with our professional services
Tools tailored to your corporate communication needs
To achieve your goals, you must understand your needs and choose the appropriate tool.
Meeting tool
You want to set up a remote meeting among employees? All you need is a collaborative tool. Your videoconferencing tools are designed to do just that. (E.g. Teams, Zoom, etc.)
Webcasting tool
You want to keep control of your message being remotely delivered to 50, 100, 5000 or even 100,000 people? You clearly need a webcasting tool specifically designed to accommodate this need.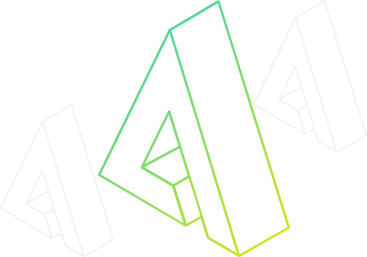 | Meeting | Conference and event |
| --- | --- |
| 2 to 350 participants | More than 50 participants |
| All employees can organize | Certain employees are organizers |
| Can be organized last minute | Schedule in advance |
| Simple audience targeted | Strategic targeted audience |
| Mandatory presence | Non-mandatory presence |
| Fully interactive | Moderated interaction by questions and polling |
| Bi-directional communication | Content presentation |
| Short-lived content | Long-lived content |
| Not archived | Archived |
| Low requirements in analytics | High importance in analytics |
| | |
Tools tailored to your internal communication needs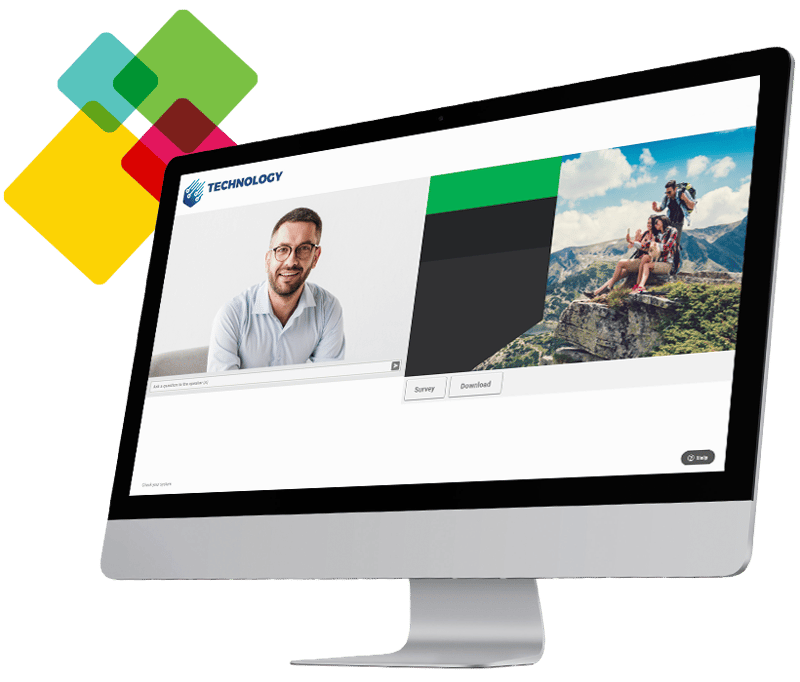 icastPro
A powerful tool for your business communications
Our team of experts uses icastPro, a well known broadcast platform designed to help you meet all your communication needs (operational, organizational, technical, logistical and data-processing) in a comprehensive way. Broadcast your important messages online efficiently, regardless of the number of participants and their location.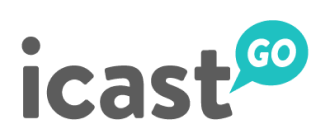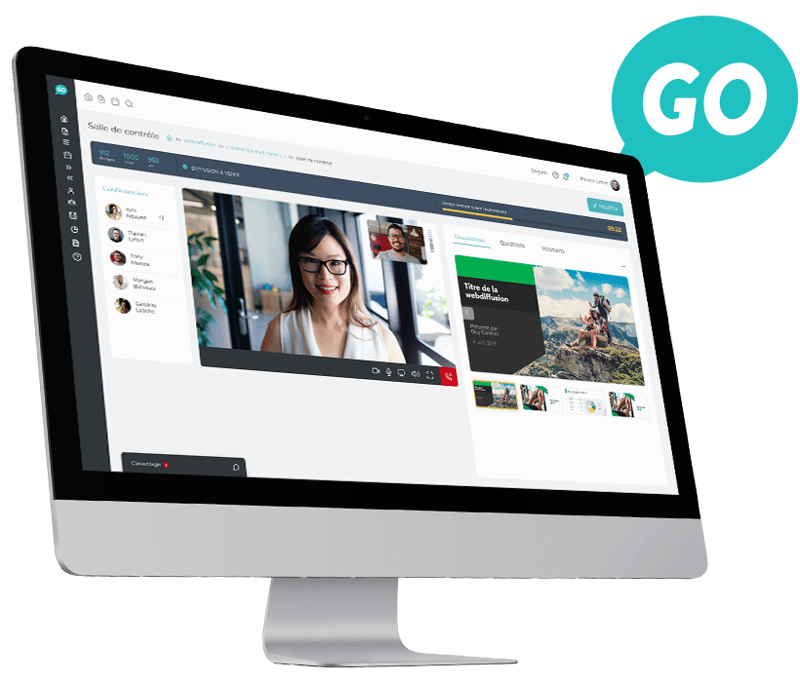 icastGo
A self-service tool for your business communications
icastGo is a simple, efficient online platform allowing businesses to webcast their communication independently, regardless of the number of participants and their location.
These articles might interest you