Digital events
A turn-key service to successfully carry out even your most ambitious virtual projects.
Organizing customized virtual events for businesses and delivering them online.
A digital, event-driven management service
Organizing virtual large-scale events requires outstanding expertise. Proud of nearly 20 years experience in webcasting service and innovation, Digicast is the pioneer and the most experienced player, and also the best equipped in the industry. No matter how complex your virtual project is, our experts will be your best allies. They will guide you through it to ensure the job is well done.
A high-technology operations center
For many years, Digicast has been using an operations center built from constant investments in R&D to make sure we remain at the forefront of technological innovation. Moreover, our security and redundancy standards are the highest in the industry, ensuring a smooth delivery of your contents.
A deep understanding of organisational and technological issues
Offering turn-key service and carrying out a large-scale virtual project requires two things:
to master the technology supporting this kind of webcasting by creating your own platform, and to have indisputable events planning work experience. Combining these two long standing skills provides us with the expertise needed to webcast your unique digital events.
They benefited from our digital event solutions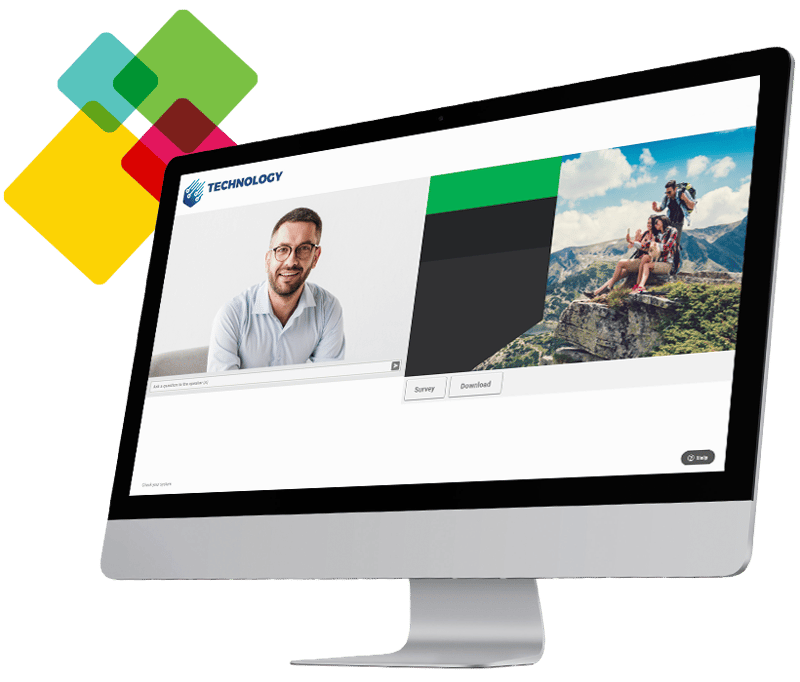 icastPro
A comprehensive tool for your digital events
Our team of experts uses icastPro, a well known broadcast platform designed to help you meet all your needs (operational, organizational, technical, logistical and data-processing) in a comprehensive way. Broadcast your important messages online efficiently, regardless of the number of participants and their location.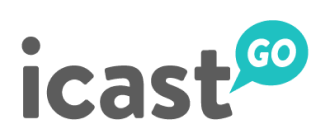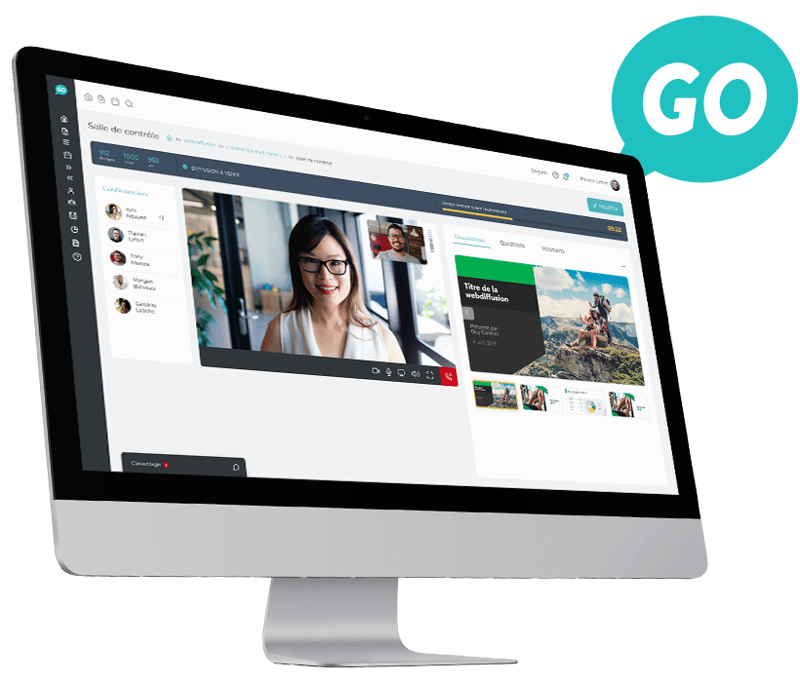 icastGo
A simplified webcasting tool
icastGo is a simple, efficient online platform allowing businesses to webcast their communication independently, regardless of the number of participants and their location.
Tools tailored to your digital event needs
Obviously, to achieve your goals, you must understand your needs and choose the appropriate tool.
Meeting tool
You want to set up a remote meeting among employees? All you need is a collaborative tool. Your videoconferencing tools are designed to do just that. (E.g. Teams, Zoom, etc.)
Webcasting tool
You want to keep control of your message being remotely delivered to 50, 100, 5000 or even 100,000 people? You clearly need a webcasting tool specifically designed to accommodate this need.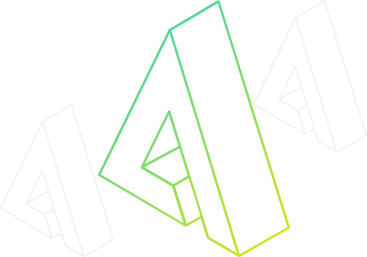 | Meeting | Conference and event |
| --- | --- |
| 2 to 350 participants | More than 50 participants |
| All employees can organize | Certain employees are organizers |
| Can be organized last minute | Schedule in advance |
| Simple audience targeted | Strategic targeted audience |
| Mandatory presence | Non-mandatory presence |
| Fully interactive | Moderated interaction by questions and polling |
| Bi-directional communication | Content presentation |
| Short-lived content | Long-lived content |
| Not archived | Archived |
| Low requirements in analytics | High importance in analytics |
| | |