Webcasting and webinars
Propel your corporate communications to a new level.
Communicate better than ever!
Broadcasting solutions tailored to your business framework.
Annual general meetings (AGM)
Our online conference solutions include a secure voting system. Thanks to an authentication process, your members and shareholders will be able to vote with confidentiality.
Webinars
Use the full capability of our management tools to efficiently follow the leads generated by your sales, marketing and product demo webinars. Take advantage of a professional tool to help you reach a broad audience, regardless of the distance, while keeping control of your contents and brand image.
Online training
Simple and efficient solutions, perfect for your continuing training and online training needs: authentication, timed questionnaires, detailed statistical reports, etc.
Executive meetings and strategic thinking
We offer tools for online sharing of your strategic vision and sales results as well as for communicating your internal initiatives and policies, reliably and confidentially.
Conferences
Customized webcasting solutions to bring together all your speakers in the same online environment, regardless of the distance and number of participants.
Virtual gatherings
For nearly 20 years, proven webcasting solutions guarantee an optimum experience for participants, managers and speakers, regardless of their number and location.
They took advantage of our webcasting solutions
Tools adapted to your webcasting needs
Obviously To achieve your goals, you must understand your needs and choose the appropriate tool.
Meeting tool
You want to set up a remote meeting among employees? All you need is a collaborative tool. Your videoconferencing tools are designed to do just that. (E.g. Teams, Zoom, etc.)
Webcasting tool
You want to keep control of your message being remotely delivered to 50, 100, 5000 or even 100,000 people? You clearly need a webcasting tool specifically designed to accommodate this need.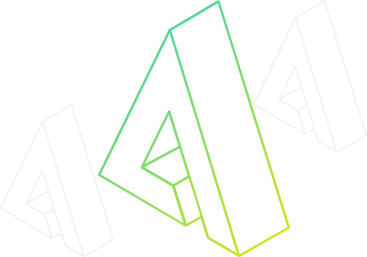 | Meeting | Conference and event |
| --- | --- |
| 2 to 350 participants | More than 50 participants |
| All employees can organize | Certain employees are organizers |
| Can be organized last minute | Schedule in advance |
| Simple audience targeted | Strategic targeted audience |
| Mandatory presence | Non-mandatory presence |
| Fully interactive | Moderated interaction by questions and polling |
| Bi-directional communication | Content presentation |
| Short-lived content | Long-lived content |
| Not archived | Archived |
| Low requirements in analytics | High importance in analytics |
| | |
Tools adapted to your webcasting needs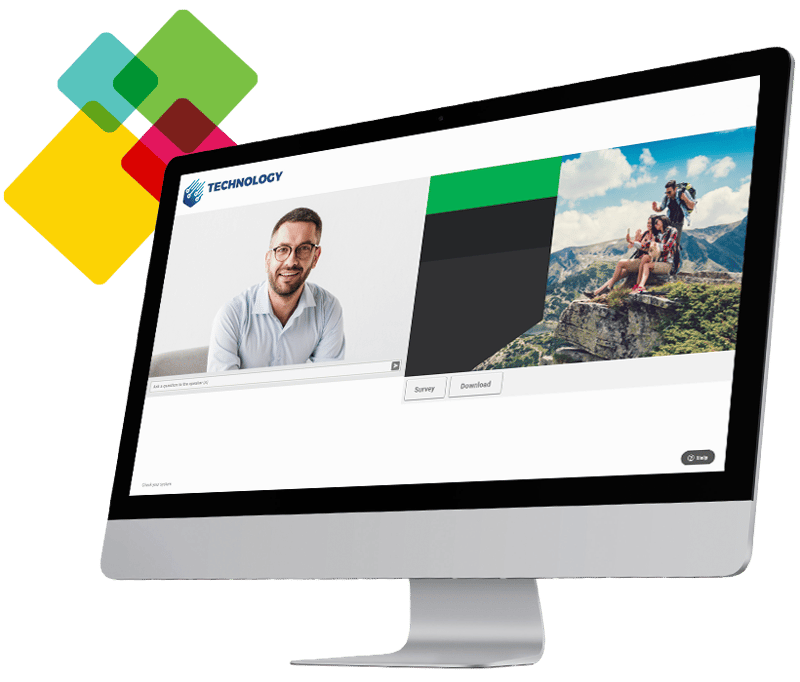 icastPro
A comprehensive webcasting tool
Our team of experts uses icastPro, a well known broadcast platform designed to help you meet all your needs (operational, organizational, technical, logistical and data-processing) in a comprehensive way. Broadcast your important messages online efficiently, regardless of the number of participants and their location.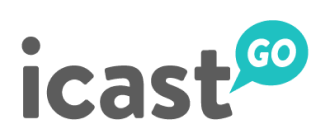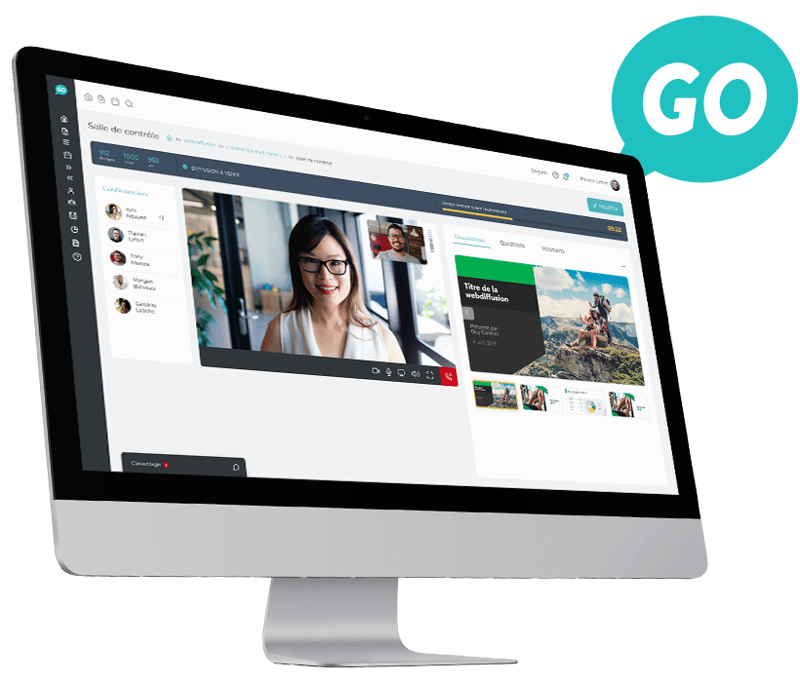 icastGo
A simplified webcasting tool
icastGo is a simple, efficient online platform allowing businesses to webcast their communication independently, regardless of the number of participants and their location.